Vesela sem, da vas je pot zanesla na mojo spletno stran. Fotografije zbrane na tej spletni strani so del mene in del moje življenjske poti. Srečna sem, da sem lahko fotografinja in v tem neizmerno uživam. Uživam v drobnih nasmehih, iskricah v očeh in toplini v srcu, ko nekoga osrečiš. Neprecenljiv občutek, ki me žene naprej.
Pokukajte v moje GALERIJE, me spremljajte na BLOGU in mi seveda pišite!
Vesela bom vašega povpraševanja za fotografiranje kjerkoli po Sloveniji ali v tujini & vesela vsake vaše elektronske pošte. :)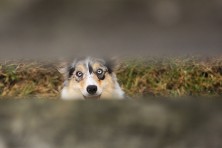 |english|
I am happy that your life path led you to my web page. All the photos here are part of me and part of my life. I am happy to be a photographer and I really enjoy every single second of being it. I enjoy all the little smiles, sparkles in the eyes and warmth in my heart, when I make someone happy. Priceless feeling, which just keeps me going further.
Check out my GALLERIES, follow my BLOG and of course write me if you have any questions!
I am available as a photographer all around Slovenia and also abroad. I will be happy of every email I get. :)