Ni samo način, kako si zapomniti leto, ki je pred mano…ampak je zajemanje vseh drobnih stvari, ki bogatijo moje življenje. ♥
Ko sprejmeš neko odločitev v življenju, se odpro nova vrata. Končala se je zima, v deželo vstopa pomlad… V vseh svojih barvah, vonjavah.
Lepo je imeti cilje in sanje… Brez le teh je življenje prazno.
Sanjajte. Verjemite. Bodite!
Lep dan,

|english|
It is not only a way to remember a year…but also capturing little things that makes life and every day great. ♥
When you make a decision in your life, a new door opens This is the end of winter, here comes the spring… In all it's colors, fragnance.
It's good to have goals and dreams… Without them life is empty.
Dream. Belive. Be!
Have a nice day,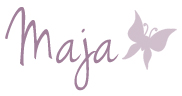 | 01.03.2013 |


| 02.03.2013 |


| 03.03.2013 |



| 04.03.2013 |



| 05.03.2013 |