"Travel. Not to find yourself. But to remember who you have been all along."
Jeg heter Maja, jeg liker multe, jeg elsker Norge.
August 2014 . . .  I visited Norway for the first time. I was invited to take some photosessions there and so I decided to stay there for a week. And it was unforgettable experience. I love the Norwegian nature so much, awesome fjords and beautiful fjels, cute sheep all over the meadows, secrets of trolls, magic of tender cotton flowers, moss and little plants all over the rocks, special taste of golden multe, blueberries all over the mountains, waterfalls with their magnificent breathtaking energy, brown cheese with a taste of peanut butter, lovely houses, very kind people, impressed by mighty moose and funny little lemmings… See you soon again Noway!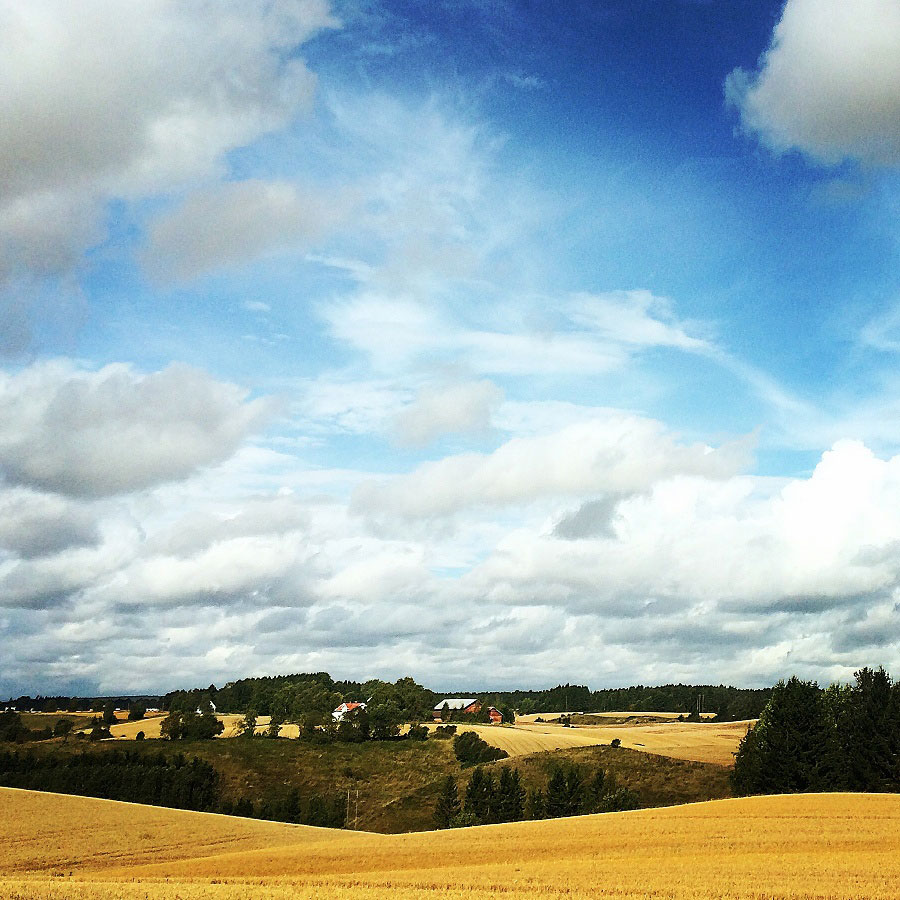 . . . a moose . . . standing with all his power and grace, eating the grass and just looking at curious strangers who stopped by the road. We were so very lucky to see HIM.

. . . all those cute little houses with the grass on the roof. <3 |Storestølen Fjellstugu, Hovet|



. . . Nærøyfjord part of Sognefjorden – the largest fjord in Norway and the third longest in the world – 205km.








Bluberries all over the fjels…


. . . and the nature that just takes your  breath away.



Little cabins in the mountains.










Sheep . . . all over the mountains, all over the Norway. The cute ones, with the cute nose, kind eyes and lovely face. ♡







. . . and when you climb the mountain the view is even better.






Tender cotton grass | Eriophorum angustifolium | . . . simply breath-taking mountain meadows.


















Multe (ripe cloudberry) – the Norwegian berry that I felt in love with. Grows only high in the mountains. ♡



My little Norwegian friend – Norwegian lemming. :)









You can easily survive in that kind of nature. :)


. . . It's all about the sheep. :)






















Having fun in the mountains.




At Eidfjord.




At Vøringfossen – 83rd highest waterfall in Norway (182 meters) . . . pretty scary to look down. :)

Tjukkaskog, Eidfjord and the view on glacier.




"Twenty years from now you will be more disappointed by the things that you didn't do than by the ones you did do. So throw off the bowlines. Sail away from the safe harbor. Catch the trade winds in your sails. Explore. Dream. Discover."